Rich Cutrone Photography
This site will definitely show the proper way to use a camera, and it doesn't hurt to have so much beauty as the subject model of the lens.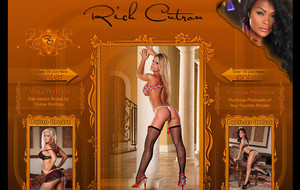 If the extremely high perfection shown through the tour area of Rich Cutrone Photography is any indication of what membership will hold, then anyone that appreciates the artistic efforts of erotica will not be disappointed. The women are just breathtaking, with their shining and shimmering hair, long legs and gorgeous figures, coming at you through the promised high quality images.
Pictures:
Over 72 galleries
Attention: this site has been closed